Welcome! ¡Bienvenidos!

Welcome to our NEW website!!!  We hope you will use this site as a place to find local resources for Latino families, upcoming events, and information about timely topics.
Who We Are
The Latino Partnership is an organization dedicated to supporting the Latino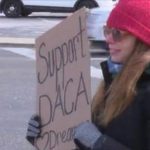 community of Champaign-Urbana and the surrounding area.  We have recently transformed our mission to bring the voice of the Latino community to the decision-making table.  We are here to serve you, listen to you, and provide information and resources that will help with your success!  Our Board of Directors welcomes your input and if there is anything that we might help YOU with, we will try!
You may know some of our current Board of Directors:
Lorenzo Macedo (Co-President)    Lucía Maldonado (Co-President)
Wendy Hundley (Secretary)            David Adcock (Treasurer, non-Board member)
Sedna Córdova Hernandez              Michelle Cruz-Santiago
Lisa Sink                                              Jack Wilkie
Please feel free to contact us by clicking here
Also, LIKE us on the Latino Partnership Facebook Page
Mission
This organization (Latino Partnership of Champaign County NFP) was formed for charitable and educational purposes. Our primary and specific mission includes:
• to eliminate discrimination
• to defend human and civil rights protected by law
• to support instruction or training of individuals to develop and improve their skills and abilities
• to share public awareness and understanding of timely issues which are pertinent and beneficial to the community
In order to achieve these goals, the Latino Partnership strives to support and improve the services available to the Latino community in Champaign County, and to build the capacity of services provided by organizations and individuals.  We hope to keep the public informed about important information regarding safety in the community, legal rights, healthcare, educational and job opportunities, English classes, and other issues beneficial to the community.